This portable pen vaporizer is rechargeable, durable and can be used for concentrates and dry herbs (medical marijuana).
W9 Tech's Persei Vaporizer comes with re-chargeable 7.4 volt lithium ion batteries and charger so you have portability without the issue of getting caught with dead batteries on the fly. Persei Vaporizer has a variable voltage control for the perfect vape. With the single and double tops as well as cartridges you fill yourself, you can get huge hits off this unique vaporizer. The cartridges hold about a gram and will produce about 400 hits!
The teal colored Persei Vaporizer comes packaged in an attractive gift box and includes:
• 1 x Persei body in teal
• 1 x Persei Single Top
• 1 x Persei Double Top
• 1 x IMR 18650 battery
• 2 x IMR 18350 batteries
• 1 x Lithium Ion battery charger
• 2 x 5.0 ohm cartridge (for liquid concentrates only)
• 2 x aluminum mouthpieces
• 1 x fill tool
• 1 x adjustment tool
Get yours today!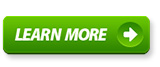 See more medical marijuana product reviews, such as medical marijuana bongs, pipes, or vaporizers, or find medical marijuana delivery services or dispensaries at AZmarijuana.com. Follow us on our Facebook page.