Do you ever have dreams of being able to easily and discretely smoke in public?
All of us at AZmarijuana.com certainly dream about it every night.  Now with the new PUFFiT Portable Inhaler Vaporizer you can smoke just about anywhere, at any time without anyone ever noticing.
The PUFFiT Portable Inhaler Vaporizer's sleek design looks just like an asthma inhaler and allows you to insert .25 grams of shredded herbs into it.  Once the herb is inserted, simply wait for the herb to heat to your selected temperature and for the LED light to turn green, then inhale the vaporized herbs. It's as simple as that!
The PUFFiT Portable Inhaler Vaporizer is not only discrete because it looks like a common medical device, but it also vaporizes your herbs making them scentless.   You'll notice an amazing difference in the reduction of smell and taste as compared to igniting herbs with a lighter.
Get your PUFFiT today and enjoy smoking wherever you please!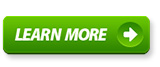 See more medical marijuana product reviews, such as medical marijuana bongs, pipes, or vaporizers, or find medical marijuana delivery services or dispensaries at AZmarijuana.com. Follow us on our Facebook page.