The Slim Joint disposable vaporizer provides convenience, affordability, and quality, and is stylishly fit into a small, pen-sized vaporizer.
Slim Joint is a new disposable vaporizer pen that vaporizes potent, concentrated THC oil and delivers smooth and odorless hits. There are a variety of different sativa, indica and hybrid marijuana strain oils that the Slim Joints can be pre-loaded with.
The Slim Joint comes fully charged and ready to use and contains more than 150 puffs, then it can simply be disposed. This means no more charging batteries or aging parts that could break.
With its sleek, discreet design it's the perfect way to medicate on the go.
Click here to learn more about the Slim Joint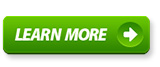 See more product reviews such as bongs, pipes, or vaporizers. Find marijuana industry Smokin' Deals or find medical marijuana dispensaries, doctors or delivery services at AZmarijuana.com. Follow us on our Facebook page.