"Purity, flavor, and effect" is the (rather true) claim by the German manufacturer of the Volcano vaporizer.
If money is no problem, the Volcano vaporizer is the ultimate vape on the market. The Volcano's patented technology removes harmful tars and eliminates combustion byproducts, and it literally makes your CBD, THC and other beneficial cofactors more potent by a factor of 75%!
The Volcano vaporizer is the Rolls Royce of vaporizers, and in my opinion, worth the investment. The Volcano vaporizer is a hand-crafted machine you can use for concentrated herbal oils and extracts or as an aromatherapy blend vape. I personally like the easy valve vape bags over the do-it-your-self solid valve type bags. The solid valve requires some bag and valve assembly, whereas the easy valve is ready-to-go.
The Volcano Vaporizer is pricey, but it will also likely last a lifetime!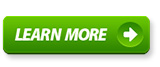 See more medical marijuana product reviews, such as medical marijuana bongs, pipes, or vaporizers, or find medical marijuana delivery services or dispensaries at AZmarijuana.com. Follow us on our Facebook page.