This is the classic metal pipe that was built to last forever.
This handsome metal pipe has a well placed wooden handle, plus the extended mouthpiece helps cool every draw. The bowl will burn for a long time and its smart design allows you to set it down and take your time. Easy to clean and traps the oil below the stem for the most part. The whole pipe is just over 5 inches in length.
This is a fine example of a fine metal and wood pipe for under $10 bucks.
Buy one today!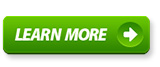 Browse or post in our FREE marijuana classifieds, find all Arizona dispensaries on the Dispensary Map, find the best marijuana events, talk about medical marijuana in the forum, or find marijuana product reviews on bongs, pipes, grinders, vaporizers, and more! Also, you can follow us on our Facebook page.