Are you in need of extra potent medical marijuana?
Concentrated marijuana, also know as wax or oil, usually comes with THC levels around 50% – 75%; whereas, typical marijuana strains contain THC levels around 10% – 25%. The higher levels of THC mean that you get more medicine in a smaller dose, which can help provide better relief for severe chronic pain or other ailments.
Purple Wreck wax is indica dominant, making it great for relaxing the mind and body. This Purple Wreck is very potent and should be used with caution. The aroma and flavor from it is quite strong, but fantastic.
Click the button below to learn more about this product.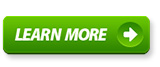 Share or leave a comment below.