If you're a vaporizer enthusiast, then you must get FLYTLAB's new H2FLO.
The FLYTLAB H2FLO vaporizer offers 3 methods of vaporizing: on the go (regular vaporizing), air chamber (carburetor controlled), and water chamber (water cools vapor). The 3 method system makes the H2FLO a truly unique vaporizer that is in a class of its own.
The H2FLO also provides a rare convection oven system that provides true vaporization of herbs. It will reach optimal temperature on every hit which extracts only the ideal and active ingredients in your herbs and leaves behind toxins produced when herbs are ignited. Every hit from the H2FLO creates a nice, smooth vapor.
There is a small heat up time for the oven system to properly and evenly heat the herbs. And the H2FLO, when fully charged, provides up to 2 hours of vaping time.
Each FLYTLAB H2FLO comes with and 10 year manufacturer warranty and:
1 – Rechargeable H2FLO
1 – Air chamber attachment
1 – Water chamber attachment
1 – Black mouthpiece
1 – FLYTLAB power plug
1 – FLYTLAB mini USB wire
1 – FLYTLAB grinder
1 – FLYTLAB tool set and spare o-rings
1 – H2FLO instruction manual
1 – FLYTLAB sticker
Buy a FLYTLAB H2FLO vaporizer today!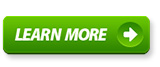 See more medical marijuana product reviews, such as medical marijuana bongs, pipes, or vaporizers, or find medical marijuana delivery services or dispensaries at AZmarijuana.com. Follow us on our Facebook page.