AZmarijuana.com's Review Team was amazed by the Tristick Portable Vaporizer Pen. It truly is a state-of-the-art vaporizer — in design, and functionality. The Tristick Portable Vaporizer Pen can vaporize quicker, hold its charge longer, and conveniently and exceedingly vaporize more types of substances than any other portable vaporizer pen currently on the market.
The Tristick Portable Vaporizer Pen can be bought individually (only vaporizes oils or concentrates, and includes a battery and a DC/USB charger) or in a kit (includes a dry herb and wax vaporizing attachment, a 'Dank Tank' attachment for vaporizing oils and concentrates, a compact carrying case, a battery, and a DC/USB charger). The vaporizer is about the size of a Sharpie pen, which makes it easy to conceal in a pant pocket or purse. The Tristick Portable Vaporizer Pen kit's carrying case holds the vaporizer and all its accessories in a small, protective container that looks like a sunglass case.
The Tristick Portable Vaporizer is incredibly easy to use. Simply screw on one of the attachments, load the attachment with the substance to vaporize, then push the power button and inhale. The Tristick heats up extremely fast; within three seconds the substance is vaporized and can be inhaled. Its lithium ion battery is the latest, most powerful battery to come standard in a portable vaporizer pen. It charges within an hour, and with regular daily use, keeps charged for about one week. Another amazing addition to the Tristick Portable Vaporizer Pen is its charger, which has a DC (wall outlet) and a USB (laptop, tablet, etc) adapter that allows you to charge your vaporizer pen anywhere that has electricity.
We recommend the Tristick Portable Vaporizer Pen Kit because it allows you to vaporize dry herbs, oils, and waxes, and it comes with a convenient and protective carrying case for the vaporizer and its accessories. The Kit costs approximately $140 or the vaporizer bought individually costs $100 (the dry herb and wax attachment is sold separately for $40).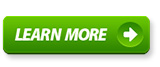 If you prefer edibles, bongs, or baking marijuana infused goods, visit azmarijuana.com's edible or bong reviews or recipes section.