If you want the ultimate vaporizer and don't want to spend a ton of dough, this high-quality borosilicate glass Vapocane is your ticket!
Vapocane was voted Cannatrade's 2010 winner for best product because it transforms any glass pipe or bong into a vaporizer. Any pipe with a 14.5 mm or 18.8 mm glass-on-glass socket will do. (Plus you can convert large ground-glass sockets as large as 29.2 mm with an adapter piece.) Inhaling vapor is a healthier alternative to smoking. The vaporization experience is attained by a stream of hot air that extracts the aromatics of the plant without actually burning it. The pure vapor you inhale delivers everything your botanicals have to offer, without exposing yourself to unwanted combustion by-products.
The Vapocane efficiently extracts the highest concentration of pure aromatic plant vapor possible, saving time and money. Packaged in a handsome acrylic case for storage or display
Get yours today!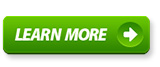 See more medical marijuana product reviews, such as medical marijuana bongs, pipes, or vaporizers, or find medical marijuana delivery services or dispensaries at AZmarijuana.com. Follow us on our Facebook page.