If you're anything like us at AZmarijuana.com, you like when portability, convenience, and style merge into one product. And the Palm Vaporizer has got it all in one awesome creation.
This small and compact vaporizer makes it easy to be taken anywhere. The Palm was created to reach an optimum vaporizing temperature of approximately 380F. It can be used almost anywhere because it has a very quick heat-up time of about 5 seconds. This allows you to medicate easily and swiftly.
The Palm vaporizer can vaporize herbs, oils, and waxes (with separately sold attachment) and uses an all glass air pathway and removable screens that are easy to remove and clean.
The Palm retails for approximately $100 which is quite inexpensive for a high quality, portable vaporizer. So go get a Palm and enjoy medicating with a truly new-age vaporizer.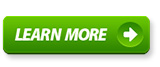 Come see more medical marijuana product reviews at AZmarijuana.com.